About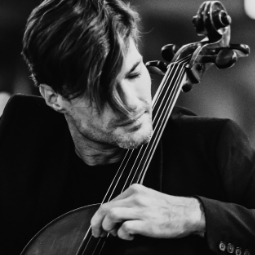 Felician is a Hungary based cellist/producer/songwriter. Graduated with master degree as a classical cellist.

He was 8 when played first time as a soloist with symphonic orchestra. Whatever it is he's playing, it carries his unique, one-of-a-kind, and unmistakable style, while his musical charm opens up the hearts of listeners easily towards classical music.

In his unique music program, he guides the listeners hand-in-hang through a colorful instrumental world of music. He comfortably combines the symphonic and electric pieces of music, but when a song requires it, he multiplies his own cello-playing or brings a true virtuoso-crossover musical experience to the listeners.

Featured in 7 movies, 14 CD's. While releasing many singles, In the summer of 2018, he released his first full album "Great Great Grandma", on which he dips into the motifs of classic Hungarian folk-music, and drawing inspiration from them makes his own brave, and modern adaptations. In 2020 he published his second album, with Waltz being on the table this time.

Felician's concerts are accompanied by heavy visuals, making the experience feel even more modern.